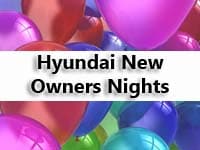 Burlington Hyundai New Owners Nights
If you're a new Hyundai owner, we'd love to welcome you to one of our New Owners Nights. We hold these events twice each year in order to acclimate our new owners to the Burlington Hyundai experience. Check out some of the details below, and if you'd like to join us for our next event, fill out the form to the right!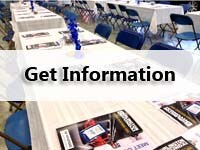 Ask us anything about your new Hyundai
We're here to help you get accustomed to your new vehicle, so if you have any questions this is a great opportunity to ask them! Whether you want to know the best way to book an appointment, where to park, what a certain light means and more -- we're here to keep you as informed as possible!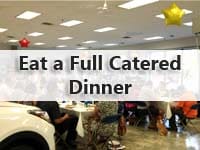 Have dinner on us!
We serve a fully catered dinner during our New Owners Nights, so come in and enjoy a free meal on us while you learn more about your new vehicle. Everything is better with free food, right?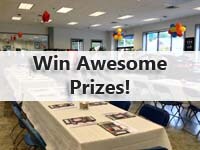 Get some free goodies!
We give away tons of amazing prizes at our New Owners Nights, because, why not? We love our customers. You can expect to see free oil changes, vehicle detailing certificates, service discounts and more. At our last event we even had some remote-control cars and great Hyundai swag!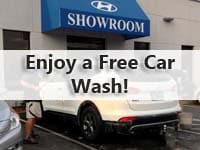 Relax while we clean your car
We know you love your new Hyundai, so we want to treat it (and you!) to a free car wash while you enjoy the event. Just drop off your keys with us when you head inside and we'll have your car washed by the time you're ready to leave.
>
Want to come to the next one? Just fill out the info below!